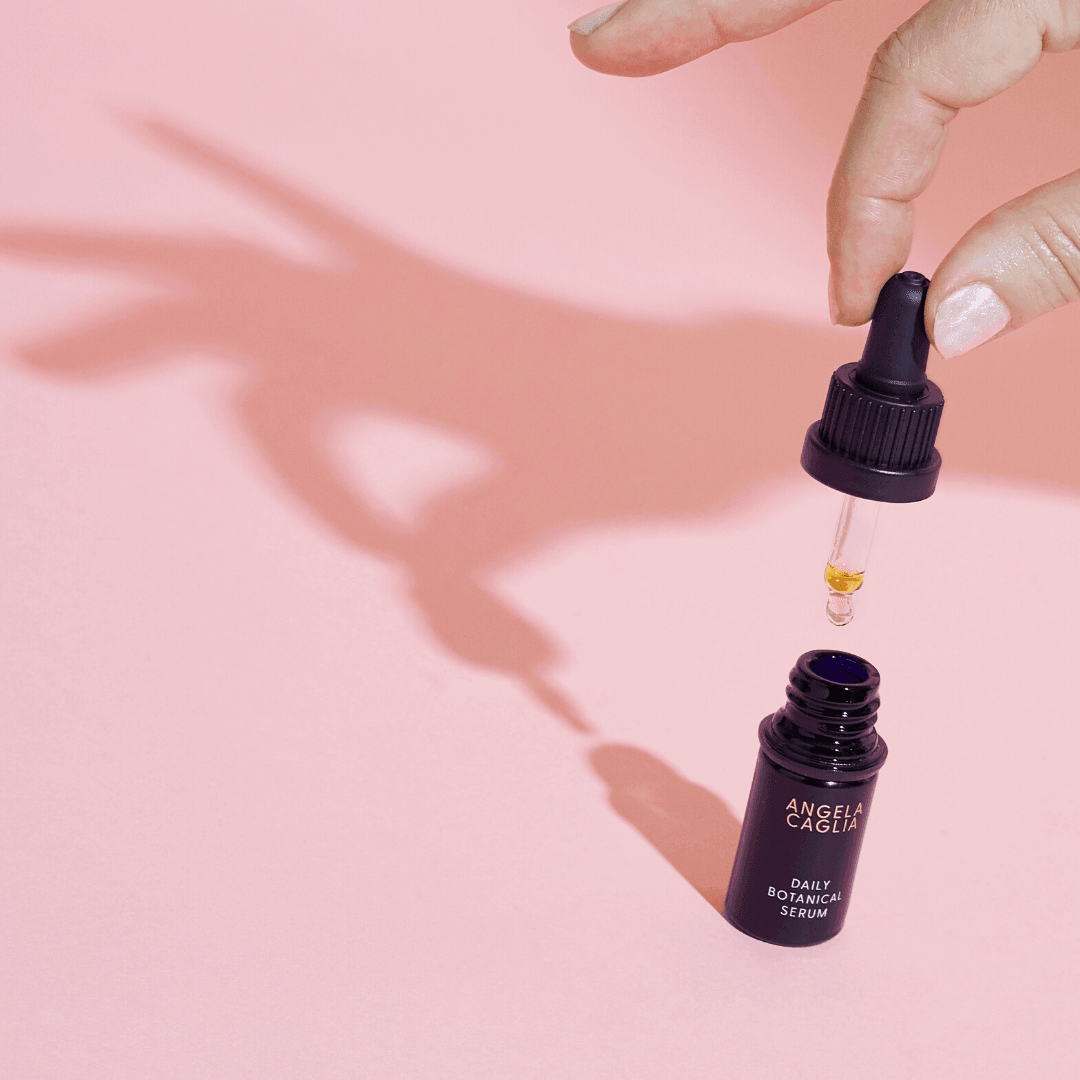 Ace Your Skincare Routine - Do's and Don'ts of Daily Layering
Skincare Layering
New skincare products are exciting. You've read about the benefits, selected your favorites, and finally have the shiny new bottles in front of you. Once you've assembled your products, however, you're faced with a new daunting task: figuring out how to use them.
Believe it or not, the order in which you apply them actually does matter. If you apply your cream before your serum, for example, you could keep your skin from drinking in the benefits of both products. Or – god forbid – if you apply your sunscreen before a product containing vitamin C, you could be exposing your skin to harsh UV rays with minimal to no protection.  
For optimal results, here's how we suggest you layer your products:
1. Cleanse the palette
First things first: start with a clean face. What may not be so obvious, though, is the necessity to avoid some fatal mistakes. It's crucial to avoid sensitizing your skin during this first step.
Never use a stripping cleanser: Using a harsh wash that leaves your skin tight and dry will only leave you scrambling to balance its natural pH levels with a toner, serum, moisturizer…the list goes on. Doing that is pretty precarious. Instead, use an oil cleanser. your lipid barrier will thank you for using an oil-based cleanser that will clean out the junk without leaving you lacking in the natural oil department. 
Avoid harsh rubbing: While applying your cleanser, take care not to pull at the skin. Your face is extremely delicate!
DO:
Use an oil-based cleanser: Oil works with oil. It can extract the dirt and gunk built-up through the day without stripping your skin. Plus, it can contain a host of natural goodies. It's important to carefully select products that multitask while cleaning the skin and also fight against harmful environmental stressors and aging. Our Anti-Pollution Cleansing Oil not only cleanses and clarifies the skin, but also contains rejuvenating and healing active botanicals. 
Be gentle: Rub in your oil-cleanser in circular motions, taking care not to press too hard or tug at the skin. For a particularly effective cleanse, use our Pinky Puff Sponge to emulsify. It's helpful to use a tool to aid the cleanser in removing all the gunk from your pores. 
2. Detoxify with a light serum
After you've gently removed any excess oil or dirt from your face, you can start to layer your serums. It's important to use your lightest formula first so that the heavier ones can lock it in afterwards. In those moments when your skin is just not working with you, check breakouts and blemishes with a lightweight serum.
Avoid over-drying products: Everyone has different skin, and everyone has different levels of breakouts. Sometimes, of course, it's time to pull out the more intense acne-fighting ingredients. For the most part, though, try not to use harsh products on your skin in your daily routine. It's possible that using over-drying ingredients can actually worsen your acne and sensitize your lipid barrier.
DO:
Target oily areas with a gentle product: During hormonal breakouts, reach for a product that soothes the skin while combatting blemishes. Not only should the formula be anti-bacterial, it should also be moisturizing and anti-inflammatory. Instead of stripping the natural oils on your skin, the aim should instead be to balance them. Our Detox Serum uses a combination of acne-fighting and moisturizing natural ingredients for healthy daily use. 
3. Use an anti-aging serum
Your anti-aging serum is the money product. With a good product (layered correctly, of course), this step can dramatically amp up your skincare game. Not to mention that it leaves you with an immediate, satisfying glow. Your anti-aging step should be chock-full of collagen-boosting and damage-reversing ingredients. Always apply this thicker serum after a thinner one and before your moisturizing cream.
Avoid irritation: This might seem like an obvious one, but there's a common misconception out there that a good anti-aging serum should leave your skin red and tingly. These are, in fact, signs that it is not working with your skin. While your serum should contain active, often exfoliating factors, it should not break you out or leave you with any irritation. 
DO:
Go natural: We know, we're biased. But it's truly a better idea to use natural alternatives. You'd be better off using natural vitamin A from rosehip than using a retinoid, which can often cause dryness, redness, and irritation. A gentler approach yields fantastic results; not only does rosehip also contain vitamin C, another anti-aging powerhouse, you can also mix this natural alternative with other active ingredients to access a whole arsenal of skin-boosting botanicals. Our Daily Botanical Serum is a great way to access glowing, youthful skin while staying natural.
4. Apply moisturizing cream
Moisturizing is an essential step for any skin type. Not only is it necessary to hydrate, but a heavier layer can lock in the benefits of your prior steps. It gives extra protection against environmental aggressors and saves you from prior damage while you sleep. 
Avoid clogging your pores: Opt for a non-comedogenic lotion or cream to keep your skin from breaking out.
DO:
Let your skin breathe: Use a cream that is both hydrating and clarifying. Although it might seem counterintuitive to use a moisturizer that doesn't only moisturize, your skin can be just as drenched with a touch of gentle exfoliation. Our Soufflé Moisturizer gives you a goat milk-induced dose of hydration while simultaneously clearing out the pores with anti-bacterial and anti-inflammatory properties. 
5. Finish with sunscreen
It is impossible to overstate the importance of UV protection. Keep your skin from prematurely aging with sunscreen. It should be an essential, non-disputable element of your daily routine.
Tune out the rumors: Any SPF higher than 35 is not really that much better. Keep your wallet and your pores safe from sunscreen overdose.
DO:
Reapply: Choose a sunscreen you truly enjoy wearing so that you won't groan when it's time to slather on another layer. And, yes, you should be reapplying throughout the day. We like Supergoop products for heavyweight protection with a non-irritating, seamless finish.
You May Also Like:
How To Make Your Skin Glow Naturally At Home
The Difference Between Sebaceous Filaments And Blackheads