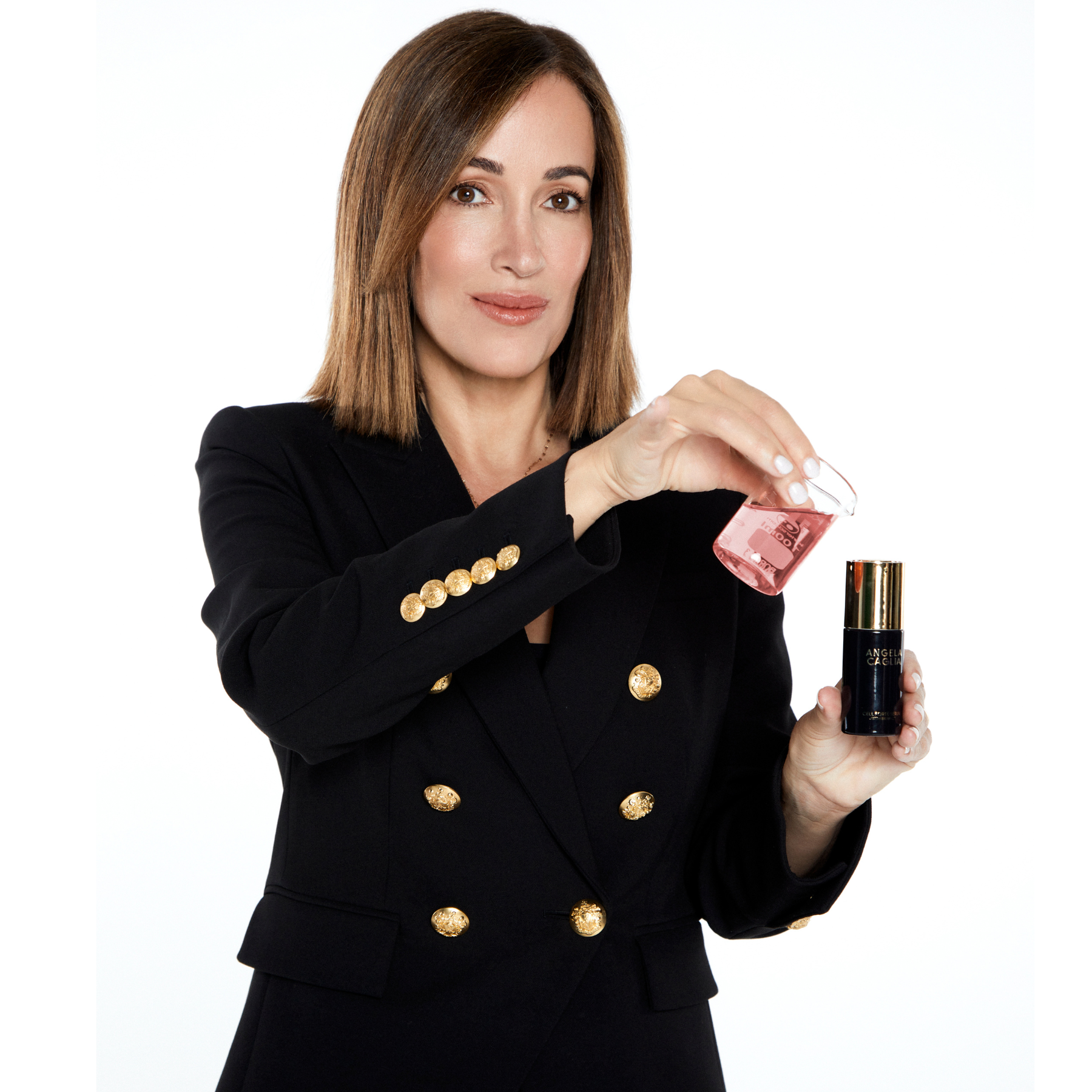 A master esthetician for 28 years, Angela Caglia, has spent more than 30,000 hours practicing and perfecting her craft. Trained by paramedical skincare experts in France and guided by leading stem cell scientists, chemists, and her robust knowledge of ingredients, her unique approach to skincare is grounded in biocompatible treatments that utilize naturally occurring ingredients and cutting-edge skincare technology to protect the skin barrier while delivering transformational results—all without ever sensitizing the skin.

All Angela Caglia formulations are void of harsh ingredients of any kind and mimic natural skin composition, using
a proprietary blend called Lipid-Lock Technology™ which imitates the molecular structure of sebum to hydrate and balance the skin while soothing the lipid barrier, as well as BIOMSC™, a patented proprietary blend of extreme protein-rich human stem cell conditioned media with clinically proven lab-grown growth factors, potent exosomes, and procollagen peptides without any human DNA.

With A-list celebrity clients such as Barbra Streisand, Helena Christensen, Camila Morrone, Riley Keough, Sting, and more as proof, Angela is leading the way for a new era of clinically proven better-aging skincare that works intuitively with your skin's health, not against it.
Discover the collection