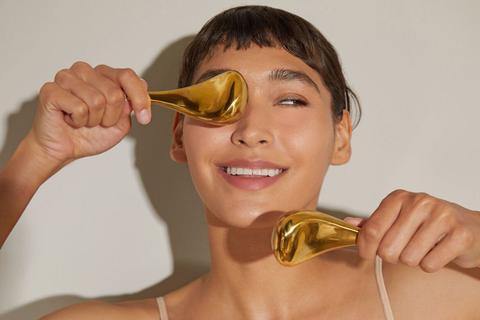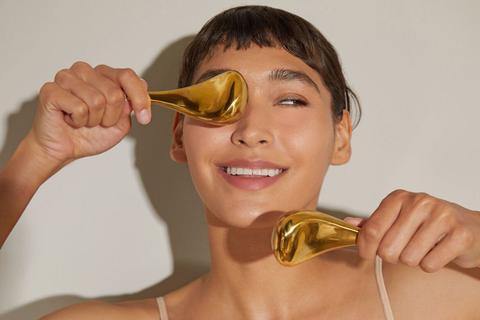 Cryo Facial | Cryotherapy Facial | At-Home Skin Treatment
Cryo Facials
Simply put, facial cryotherapy (short for facial cryotherapy) generally refers to a professional procedure in which a technician blows colder-than-ice temperatures on the face and neck in the name of youth and beauty. Facial cryotherapy originated in Japan around 1978 for the treatment of multiple sclerosis and rheumatoid arthritis, and cryotherapy is the Greek root for the common cold. Cryotherapy facials have also been shown to be effective for clients with atopic dermatitis or eczema, a chronic inflammatory skin condition in which skin patches become rough and inflamed. Cryotherapy facials use extremely cold air jets to treat various skin conditions on the face and neck.
BENEFITS and LENGTH of TREATMENT
This ten-minute cold therapy treatment will improve microcirculation in the blood vessels in this area by reducing wrinkles, increasing collagen and firming the skin. Immediately after a cryotherapy session, the skin will become more toned and smooth. Facial cryotherapy usually takes about 12 minutes when the controlled low temperature does wonders for the texture and appearance of your skin.
HOW DOES CRYOTHERAPY WORK
In facial cryotherapy, liquid nitrogen (or dry ice) is applied to the entire face for 2-3 minutes. Facial cryotherapy involves using a machine-controlled device to apply liquid nitrogen to your entire face for two to three minutes to give you a bright, youthful, and even appearance. A cold jet of liquid nitrogen is injected over the entire face with a tube connected to a cryotherapy machine. By constantly moving the cryotherapy wand so that the cold does not stay too long in one place, the beautician will circulate ultra-cold nitrogen air in the face and neck area.
Cryotherapy Facials or CryToning Facials are ten-minute non-invasive facials that infuse vaporized nitrogen gas into the face, neck and scalp. A cryofacial is a non-invasive cosmetic procedure that, unlike some peels or microdermabrasion, does not make the skin red or rough. They increase blood flow to the face for healthy and firm skin.
If you're experiencing puffiness or dark circles, one of the many benefits of facial cryotherapy is that it can help rejuvenate the delicate skin around your eyes. Because freezing temperatures constrict these blood vessels, facial cryopreservation can improve the dark appearance of under-eye bags and even minimize swelling, leaving the under-eye area smooth, radiant, and ready for the day ahead. To get more of the benefits of facial cryotherapy at home, you can try rolling ice on top of a moisturizing mask, which increases the absorption of the product, or better yet, try Celebrity Esthetician Angela's recently launched Gold Cryo Facial Set.
CRYO FACIAL BENEFITS and RESULTS
Cold facials can also help target and stick to the foundational function of collagen production, filling in fine lines and wrinkles. Skin treatments that stimulate collagen production have become a common way to get the skin's desired firmness, but cold facials can actually help your body produce its own collagen more efficiently. The benefits of cryotherapy facials are stimulation of collagen production (the main structural protein present in the skin and other connective tissues), reduction of facial wrinkles and pores, reduction of redness and inflammation, vasoconstriction (reduces the size of blood vessels), microcirculation and Stimulates hair follicle growth through the scalp.
Whether you opt for a face-only or full-body session, cryotherapy offers many benefits. In many places, a cryotherapy session is followed by other facial spa treatments. Cryotherapy may be followed by other popular spa treatments such as a facial massage or a hydrating mask, although other popular spa treatments are in addition to the actual cryotherapy process. Cryotherapy can be performed only on a specific area of ​​the body or on the whole body.
How cryotherapy is applied depends on the specific area of ​​the body being treated. Medical professionals sometimes use this cryotherapy on other parts of the body. Cryotherapy is primarily used by athletes to treat muscle spasms and injuries.
While facial cryotherapy looks futuristic, it's basically exposing the skin to an explosion of moisture at extremely low to very low temperatures. Now, like anyone who has experienced skin damage and dryness during the cold winter months, facial cryotherapy can seem pretty counterintuitive. Because facial cryotherapy uses cryotherapy, facial cryotherapy is much cooler than standard steam and hot towel therapy. For those wondering what facial cryotherapy is, I'd say it's actually dry ice pumped from a tube onto the skin (in other words, facial cryotherapy). 
Cryo Facial At Home
There are a number of tools and devices you can use to enjoy the benefits of facial cryotherapy in the comfort of your home, although don't be surprised if you don't find anything as strong or cold as liquid nitrogen offered by a beautician. . The speed and convenience, plus the rejuvenating feeling of frost, is what makes cryotherapy facials a great alternative to more traditional skincare.
It is widely known that ice can help reduce inflammation, pain, and swelling. Think back to your days on the playground when a fast-paced game of tag landed you on the asphalt with a hurt knee, or a fall from the jungle gym caused a sprained wrist. In both cases, you were sent to the nurse's office where the nurse most likely sat you down with an ice pack and a comforting amount of sympathy. 
As adults, we're more likely to head to the freezer to grab ice for a fancy cocktail or an ice pack to throw into the picnic basket for a day of adventure with the family. 
When it comes to health and beauty, you may be surprised at the ways in which subzero temperatures are used to help you attain a beautiful, youthful glow. Ice isn't just for ice packs anymore!  Now it's all about the cryotherapy facial!
NAMED BY ALLURE MAGAZINE AS ONE OF THE BEST CRYOTHERAPY TOOLS
Caglia's Gold Cryo Facial Set is a tool set that harnesses the power of cold temperatures to provide an invigorating facial experience in the comfort of your own home. Two gold plated wands impact extreme cooling therapy to the skin to reveal a refreshed complexion. A few minutes of this cooling massage from your cryo facial at home revitalizes tired skin, helps minimize the appearance of pores, and softens the appearance of fine lines and wrinkles.  Combine with one of Angela's potent botanical serums to achieve deeper penetration and you will be blown away by the results.
Skin Concerns: Anti-aging for all skin types and skin tones.
 Benefits:
Helps reduce the appearance of puffiness and dark circles.
Soothes redness
Helps lessen the appearance of pores and fine lines.
Features
Gold plated wands.
Ergonomic shape for optimal contour of the face.
Prolonged cooling therapy with refrigeration or freezing.
How to Perform a Cryo Facial At Home
Directions for use: Use gentle, light pressure to glide both wands in outward, upward strokes on your face, neck and décolleté.  
Use this cryo facial at home set up to 5 minutes morning or evening on clean face, with sheet mask or serum. 
You May Also Like:
How To Remove Wrinkles From Face Quickly
How to Detox Skin from Inside Out
Best Organic Skincare Products