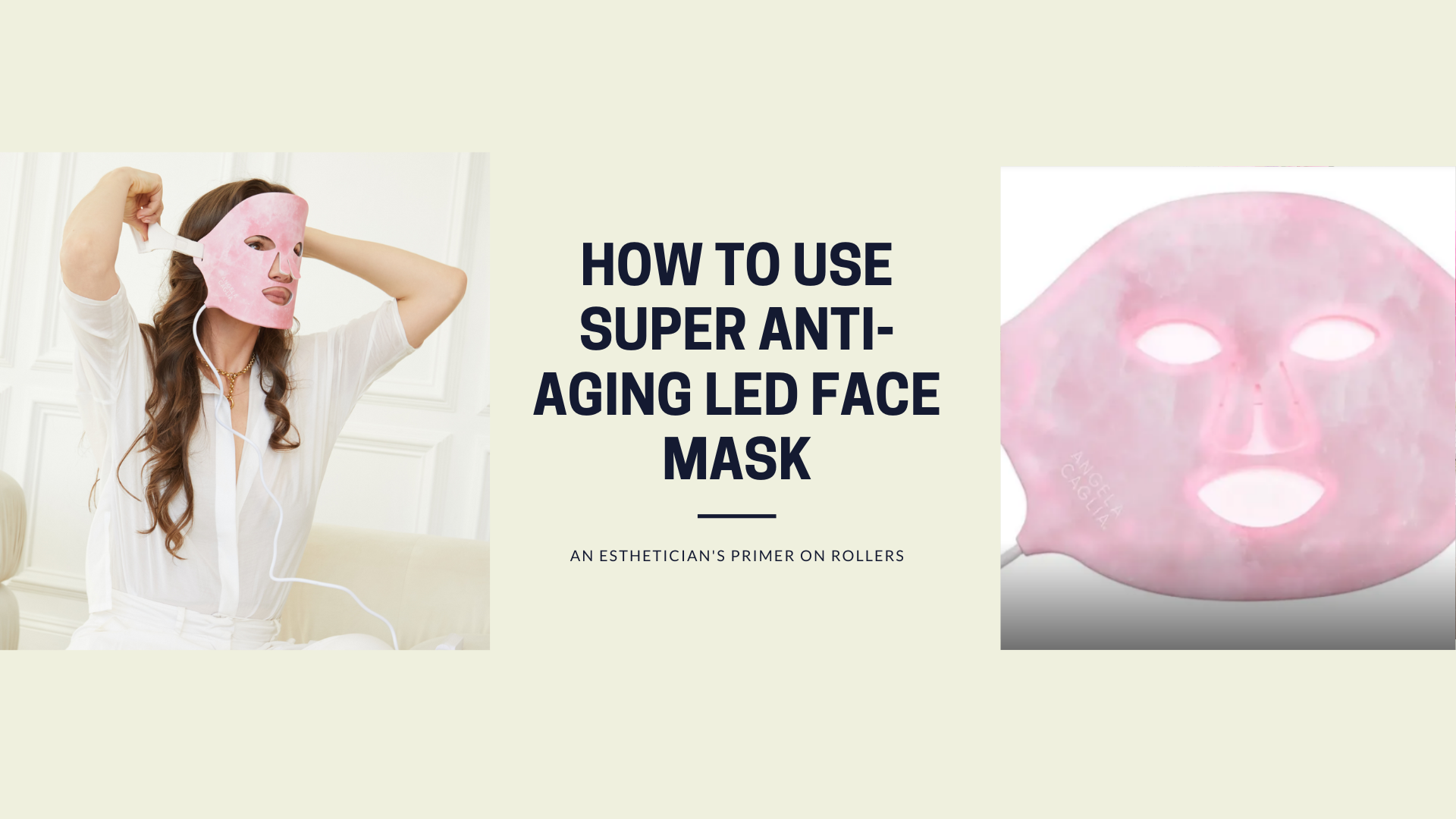 How To Use Super Anti-Aging Crystal LED Face Mask
The Power of the Super Anti-aging Crystal LED Face Mask
Welcome to my Beverly Hills treatment room. Today, I want to introduce you to the most innovative and powerful skincare product on the market - the Super Anti-aging Crystal LED Face Mask. This newly launched mask is not only aesthetically pleasing with its rose quartz appearance and real crystals inside, but it is also the most advanced and effective mask available.

The Super Anti-aging Crystal LED Face Mask stands out from other masks on the market due to its unique features and unparalleled benefits. With a flexible grade silicone construction, it offers a comfortable fit that ensures maximum effectiveness throughout every use. But what truly sets this mask apart is its impressive number of lights.

While other masks may claim to have LED lights, none can compare to the Super Anti-aging Crystal LED Face Mask, which boasts a whopping 180 red and near-infrared lights. These lights, originally invented by NASA, have been scientifically proven to deliver outstanding results in various skin concerns.

The power of LED light therapy is remarkable. The red and near-infrared lights emitted by the mask penetrate deep into the layers of the skin, stimulating collagen production and reducing the appearance of fine lines and wrinkles. Additionally, this therapy brightens the skin, leaving it with a youthful and radiant glow.

To achieve the best results, I recommend using the Super Anti-aging Crystal LED Face Mask three to four times a week. The mask is designed to be used at night, and it conveniently features a ten-minute timer, making it quick and easy to incorporate into your skincare routine.

Using the mask is a breeze. Firstly, ensure that your face is clean and dry, with no other products applied. Take the mask and gently snap it to activate the lights. Next, hold down the button for about four seconds to turn it on. As soon as it is activated, the mask is ready for use.

One of the standout features of this mask is its design with safety and comfort in mind. Your eyes are protected and comfortable while wearing the mask, but if you prefer extra protection, goggles are also included. This means you can continue with your daily activities, sip on a beverage, or even recline and relax during your treatment. The mask's size allows for freedom of movement, so you can easily incorporate it into your self-care rituals.

Self-care extends beyond the confines of your home too. The Super Anti-aging Crystal LED Face Mask comes with a convenient travel bag, enabling you to take it with you wherever you go. Whether you're on a business trip or enjoying a vacation, you can ensure that your skincare routine remains intact.

LED light therapy is more than just a passing trend. It has proven its efficacy in clinical studies and has become an integral part of many skincare routines. By incorporating the Super Anti-aging Crystal LED Face Mask into your routine, you are harnessing the power of professional-grade LED technology in the comfort of your own home.

The benefits of LED light therapy go beyond its ability to reduce fine lines and wrinkles and stimulate collagen production. It also helps to improve the overall texture of the skin, reduce inflammation, and promote healing. LED light therapy has even found success in treating acne and improving the appearance of scars.

In conclusion, the Super Anti-aging Crystal LED Face Mask is a game-changer in the world of skincare. With its unique design, superior number of lights, and proven benefits, it brings professional-grade LED light therapy to your doorstep. By incorporating this mask into your routine, you can effectively reduce the signs of aging, brighten your complexion, and enhance your overall skin health. Say goodbye to fine lines and wrinkles and hello to radiant, youthful skin with the Super Anti-aging Crystal LED Face Mask.