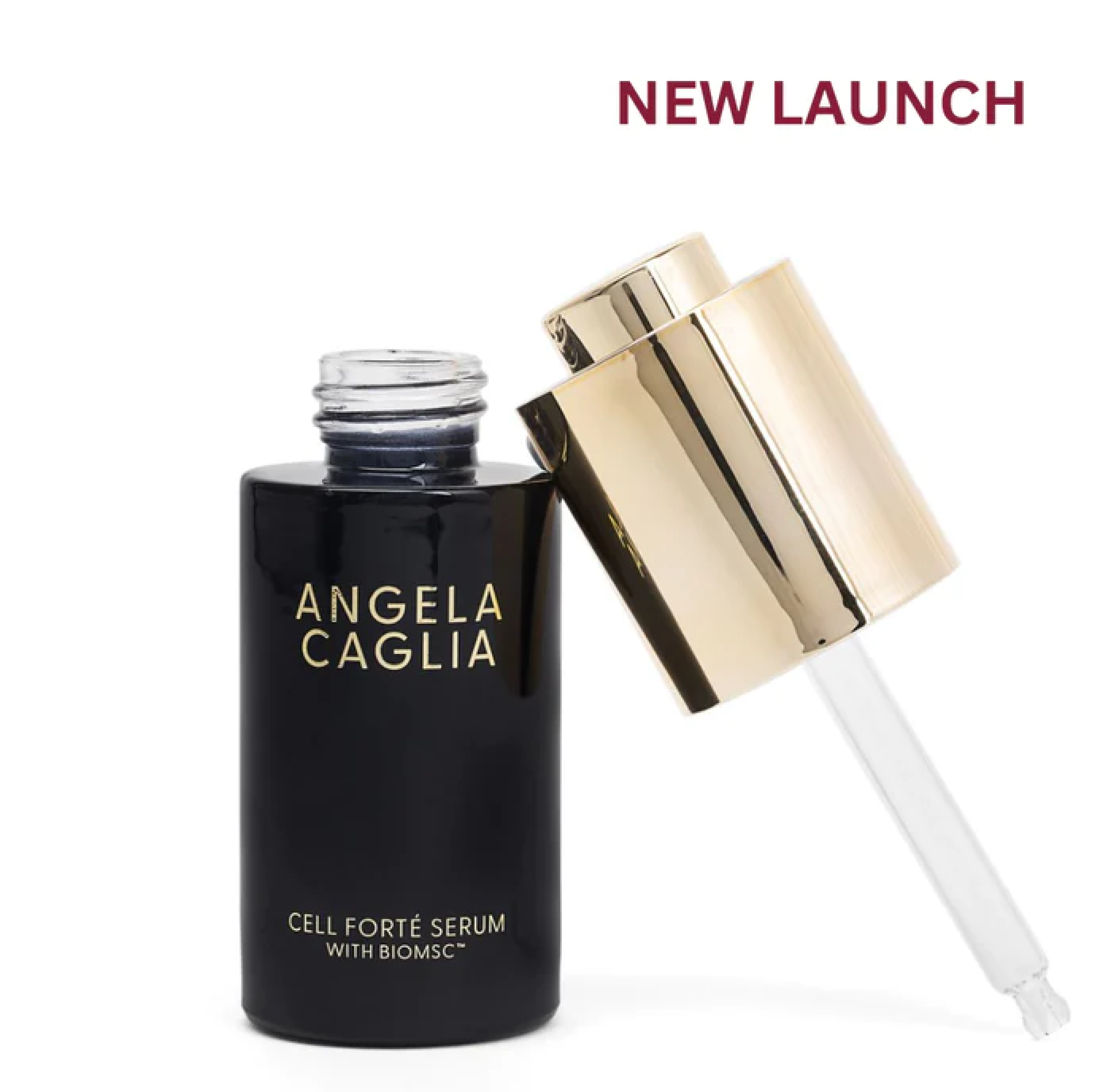 Cell Forté Serum powered by BIOMSC™️ | Exclusive
Cell Forté Serum powered by proprietary BIOMSC™️ technology is a breakthrough, first-to-market serum from a leading celebrity esthetician and the country's top stem cell scientists, that uses Human Mesenchymal Stem Cell Conditioned Media–a patented, potent concentration of thousands of real, not synthetic exosomes, cytokines, and epidermal growth factors without any human DNA–to visibly help repair signs of aging, sun damage, fine lines, and degenerative aging in a groundbreaking way.
Fast track to visible results in just a few weeks
said their skin had a radiant glow.
said reduced the look of hyperpigmentation.
said it reduced the appearance of fine lines and wrinkles.
Suitable for all skin types
Clean, allergen-free formulation
Luxurious silky, highly absorbable texture
Stimulates collagen production


Reduces the appearance of fine
Reduces the look of hyperpigmentation