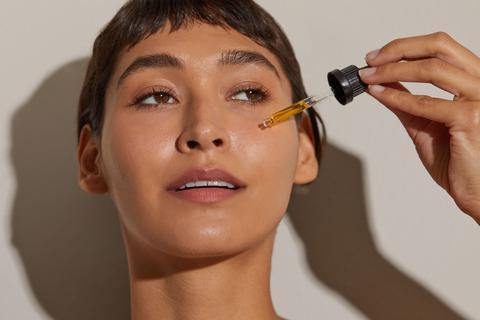 How to Make Your Skin Glow Naturally at Home
The Secret To Glowing Skin
Throughout the year that must not be named (you know the one), we all faced the challenge of learning new skills at home.
Some at-home experiments were more successful than others. We brushed up on our homemade manicures, vegetable gardens, and organic bread-making skills with ease. We also tried our hand at a few ill-fated experiments, such as at-home hair coloring and the dreaded Covid-cut!
Today is a new day! As we head out into the world to meet with friends, family, and co-workers again, we want to show up as our best selves. No more hiding behind Zoom filters and carefully selected circle lights.  
Grab a cup of your favorite homemade kombucha, and read on to discover how we can help you make your skin glow naturally at home.  
How to Make Your Skin Glow Naturally
Glowing Skin Secrets
 When your objective is glowing skin, you want to think inside out, and outside in. Let's start with inside out: food for glowing skin!
When you fuel your body with healthy, nutrient rich foods, you're actively playing a part in the rejuvenation of your body's largest organ—your skin.
Consider ditching complexion sabotaging foods like doughnuts, chips, and excessive amounts of alcohol, which can have a negative effect on your body's circulation and moisture balance. Foods like this can promote skin puffiness and can give you a sunken, washed-out look. 
On the contrary, when you fuel your cells with healthy fats, vitamins, and moisture, you're activating your body's natural ability to power up internally and radiate outwardly!
Here's a list of foods that may help your skin glow naturally at home:
Green tea—one study involving 60 women found that drinking green tea can reduce redness in skin by up to 25%.

Tomatoes—this power food is packed with vitamin C, beta carotene, lutein, and lycopene, which have all been shown to protect your skin from the sun and prevent wrinkling. 

Fatty fish and avocados—both of these delicious options are rich sources of omega-3 fatty acids, which helps keep skin flexible and moisturized. 

Other honorable mentions go to walnuts, sweet potatoes, broccoli, and dark chocolate. 
Now that we've made you hungry and given you some glowing skin secrets that work from the inside out, let's look at some outside in skin care methods. 
You may be familiar with the moisturizing benefits of tea tree oil, rose water, and coconut oil, but we're digging a little deeper into the beauty secrets for this article. One of our secret weapons for glowing skin is Meadowfoam Flower.  
Our founder at Angela Caglia Skincare, celebrity esthetician, Angela herself—traveled to the Pacific Northwest to sample the oil from Limnathes alba—or Meadowfoam—flower, and was instantly intrigued by its feather-light, quick absorbing texture. 
As she began incorporating this miracle oil into her facials, she was super impressed with the instant glowing results. So, she got to work! 
Angela worked with a chemist to combine Meadowfoam Seed Oil with other super-powered ingredients and developed formulas that bring balance, harmony and life back to stressed skin. This multi-tasking wonder oil became the hero ingredient across the entire line, for a product collection that's innovative, effective, and eco-luxe. 
How to Get Glowing Skin in One Day
So, we've discussed nutrient rich foods and miracle working Meadowfoam Seed Oil to make your skin glow naturally at home. Now, let's get down to the nitty-gritty. 
You've got a date with friends, your new crush, or a presentation you've been assigned to give at work. You need to glow-up by tomorrow, and you're asking us for guidance. 
Challenge accepted. Ready-set-glow!
To get glowing skin in one day grab your favorite facial oil either off your shelf or online, and settle in for a self-guided facial massage. Some popular oils include almond oil, rosehip oil, and coconut oil. When you apply these oils using a circular, upward motion, you help increase hydration and reduce water loss in dry skin.
When you give yourself a much-deserved, relaxing facial massage before bed, you're sure to wake up refreshed and your skin will be glowing!
Another trick of the trade to get glowing skin in one day is using rose water, sandalwood, and turmeric. 
As you may already know, rose water soothes skin irritation, reduces redness, and it contains antioxidants, which can protect skin cells from damage. So, when you combine rose water with sandalwood powder and turmeric, you're activating the organic powers of all three to soothe inflamed skin, flatten breakouts, and brighten your skin. 
For better absorption, use a face roller to massage face creams into your skin. Rose quartz face rollers help reduce the appearance of puffiness and dark circles. They also increase the absorption of your
skincare products 
for better results.
Glow Up and Head Out!
Now that you know how to make your skin glow naturally at home, and get a glowing face in one day, you can take our glowing skin secrets and head out into the world with confidence! We're rooting for you!
You May Also Like:
Vitamin C in Skincare- Which Form is Right For You?
Ace Your Skincare Routine- Do's and Don'ts of Daily Layering
The Benefits of Facial Gua Sha
How To Detox Skin From The Inside Out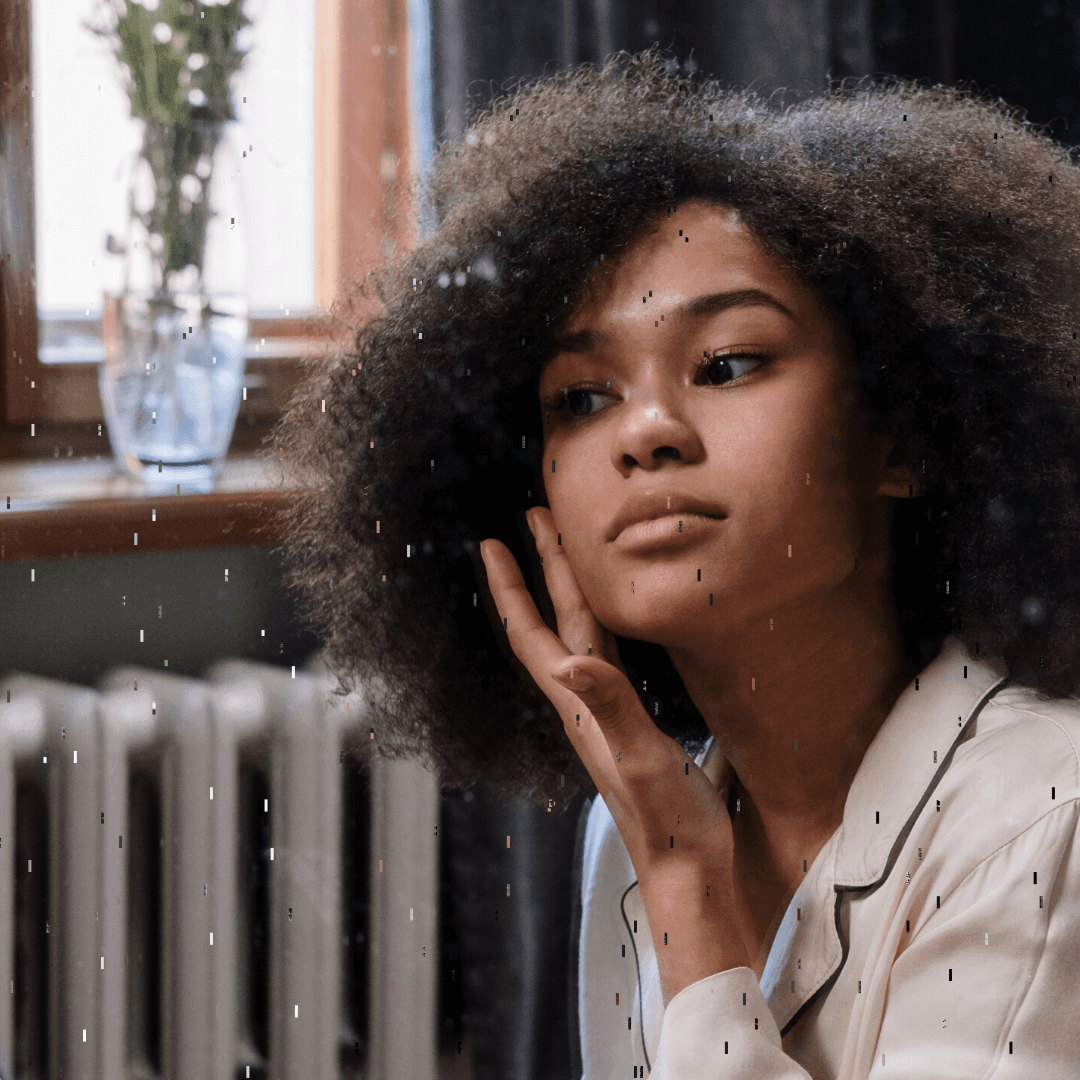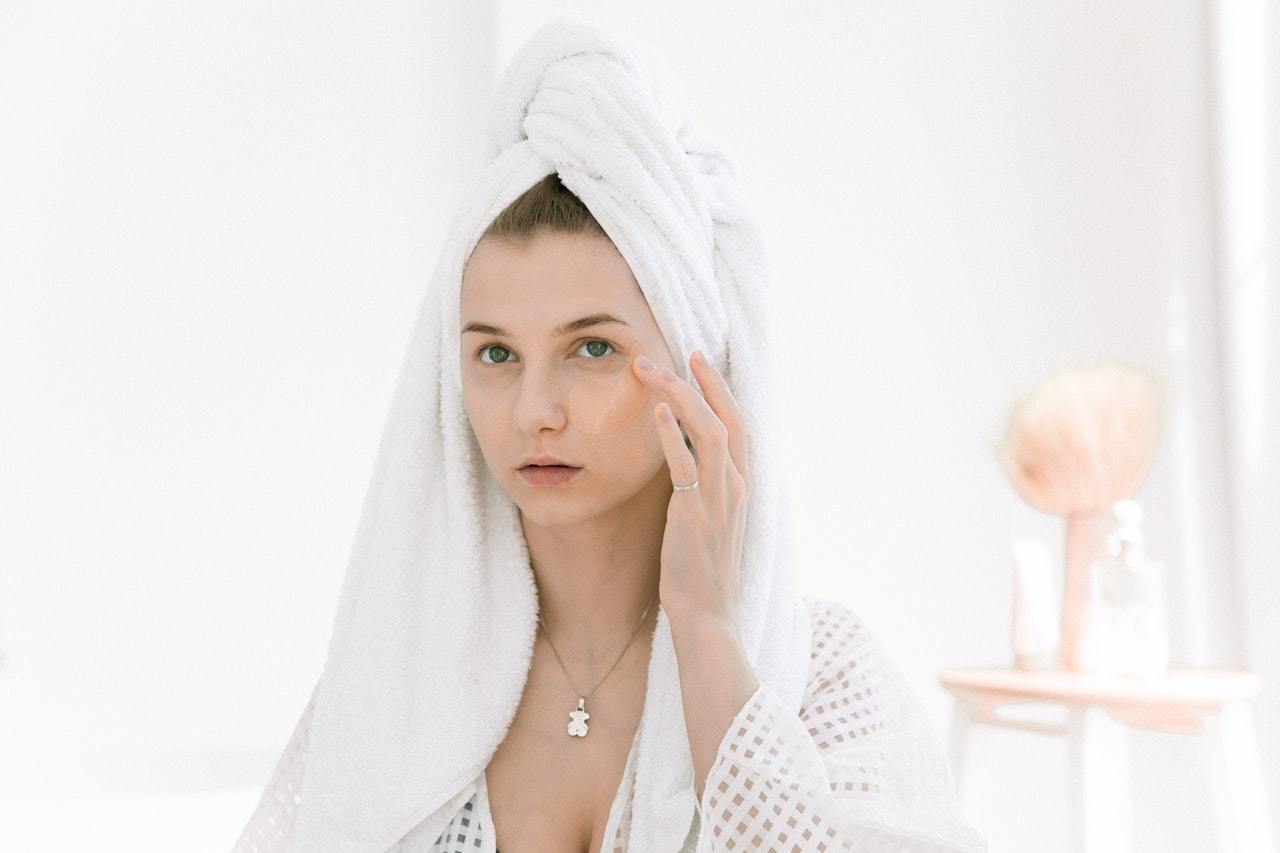 what is my skin type
 SKIN TYPES We all know the feeling of purchasing a skin care product we're super excited to use for the first time, and then being disappointed by the results. That moisturizer that promised a cle...
Read more