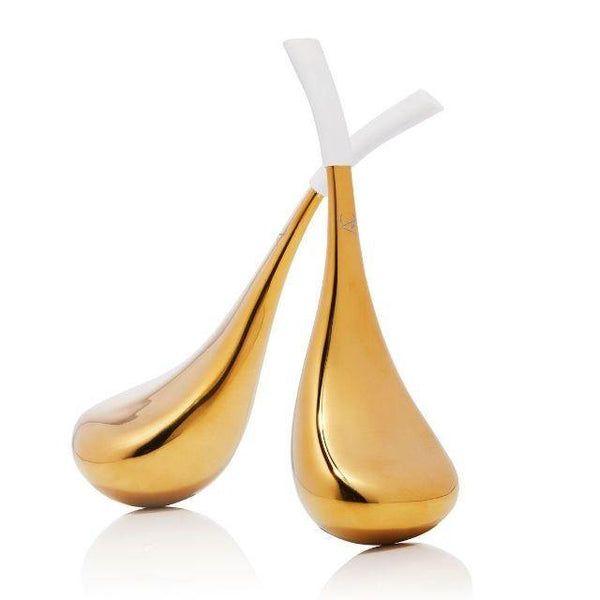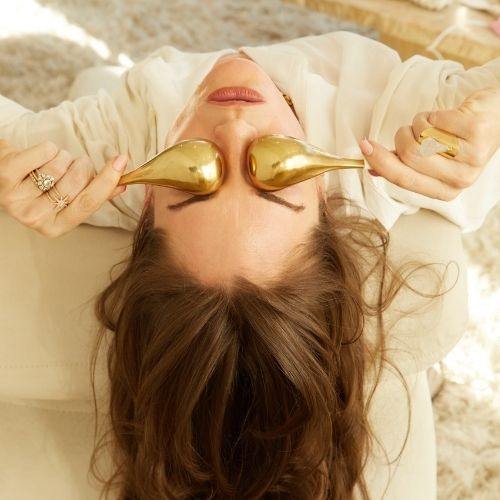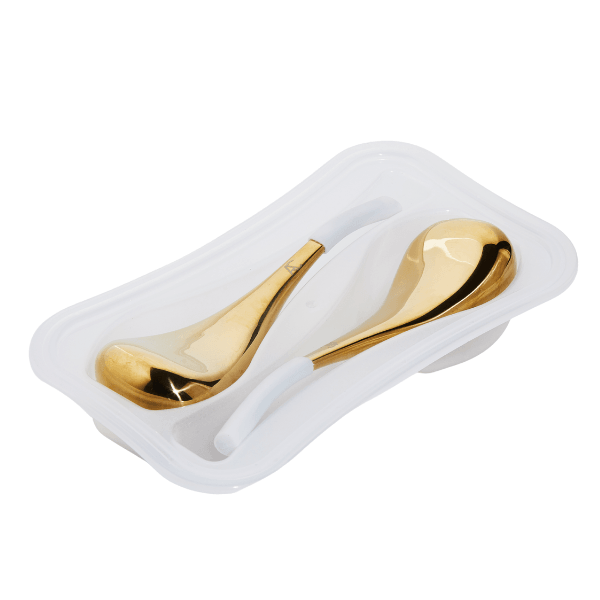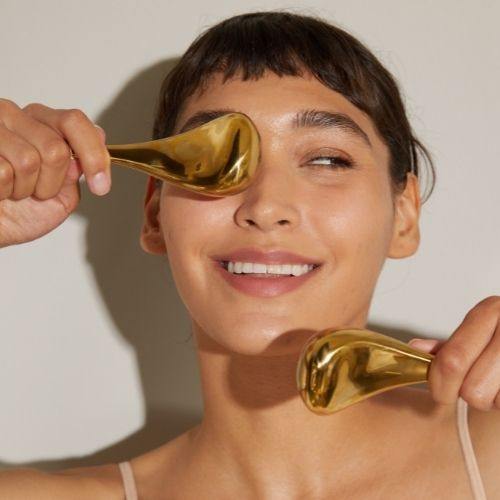 Gold Cryo Facial Set
Ice Globes

Free shipping. details >
In stock Ships in Standard Shipping 3-5 business days
CRYO FACIAL TOOL NAMED BY ALLURE MAGAZINE AS ONE OF THE BEST 
Introducing a gold cryo facial set that harnesses the power of cold temperatures by increasing blood flow to provide an invigorating facial experience in the comfort of your own home.
Two gold plated freezable gel-filled wands deliver extremely cold temperatures to the skin surface to reveal a refreshed complexion. A few minutes of this cooling cryotherapy treatment facial massage revitalizes tired skin, helps minimize the appearance of pore size, reduces the appearance of puffiness and dark circles and softens the appearance of fine lines and wrinkles.
Combine with Angela Caglia's potent Daily Botanical Serum to achieve deeper penetration of products and you'll be blown away by the results of your cryotherapy facial at home.
Skin Concerns: Anti-aging for all skin types and tones.
 Benefits:
Helps reduce the appearance of puffiness and dark circles.
Soothes redness
Helps lessen the appearance of pores and fine lines.
Features:
Gold plated wands.
Ergonomic shape for optimal contour of the face.
Prolonged cooling therapy with refrigeration or freezing.
Cryotherapy Facial Directions: Use gentle, light pressure to glide both wands in outward, upward strokes on your face, neck and décolleté.  
Use this cryo facial set also referred to as ice globes for up to 5 minutes morning or evening on clean face, with sheet mask or serum to help with creating a slip or glide. Great for all skin tones.
Care instructions: Use soap and water and dry well. Use clean dry cloth between use.  Store in refrigerator or freezer.
According to Glamour Magazine:
These 18K-gold tools feel as good as they look, which comes as no surprise to us since they were created by celebrity facialist Angela Caglia 
Our latest cryotherapy facial blog here.
See what Allure Magazine has to say about our Gold Cryo here.
Check out what Vogue Magazine has to say about our Gold Cryo here.
Glamour Magazine has this to say about our Gold Cryo here.
As featured in Who What Wear here.